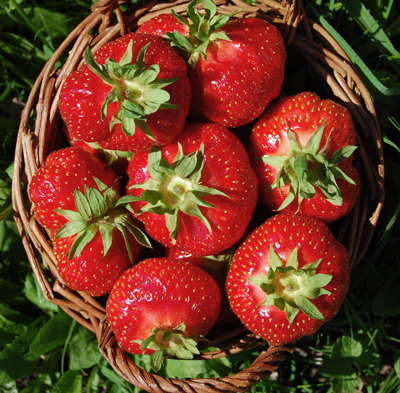 Origin: English variety (Tioga x (Redgauntlet x (Wiltguard x Gorella)) x (Providence x self), late dessert variety ripens about 6-10 days after Elsanta.

Plant: Plants aligned, characterized by strong growth, create many crowns with dark green, glossy leaves. Florence is resistant to powdery mildew and other fungal diseases of leaves as well as the root system diseases. The plant needs to be protected from frost with straw or agrofiber.

Fruits: The variety is very fruitful, good for transportation. Fruits are very large with a regular, conical shape, dark red, with a small tendency to lessening of the sizes. Excellent taste of fruit and resistance to most diseases make it an excellent late dessert variety.
*Licensed variety. Varieties cannot be reproduced and sold, and according to new legislation cannot be duplicated for one's own needs.